Our first assignment is to establish a blog and write multiple posts to support our endeavor to be found on the Internet.  I have to admit that this task was relatively simple for me since I have been a freelance writer for more than 5 years.  I just wrote about my interests and some strange happenings as I started to identify my niche.
I know that writing is difficult for many people who are attempting to learn an entirely new set of skills.  Establishing a blog can be daunting if writing is not your forte.  Some writing tasks are daunting for me, such as sales pages.  I do dread that phase.  Fortunately, we have access to experts.
There are some important reasons to outsource the writing of your blog posts.
Save time – Other tasks demand your personal attention.  Your weekly blog posts are an important part of being ranked in the search engines.  Why not allow someone else (like me) to write your blog posts?
Learn – Once you see some ways to write blog posts, you will discover that you can write from your personal experiences.  One day, you will whip out a blog post in a matter of an hour.
New topics – At times, lack of knowledge is a steep barrier to writing a blog post.  Not everyone is an expert in the topics that make the best blog entries.  Research is an important facet of writing great blogs.
Meet people – Connections are essential when we need assistance at important crossroads in business life.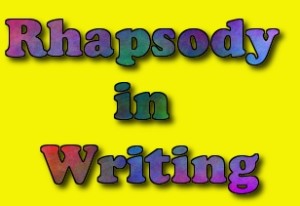 In addition, there are some real barriers to asking another person to write your blog posts.
Money – Priorities will determine how willing you are to move this common barrier to blog entries.  Great information on your blog will attract interest from people.  A writing service could save you money in terms of time and effort.
Fear -Asking someone else for help with writing blog posts might be scary because you are uncertain of how to ask and what to say.  The remedy for this fear is to send a note and start the process.  Why wait?
Reputation – Content on your blog reflects on you.  Great writers will strive to exceed your expectations and provide you with a blog post that you will be proud to post.  Requests for revisions are valid when you want to build a respected reputation through your blog.
Your blog posts might be non-existent right now because you are busy creating a product or learning technical skills that are required for another phase of your business.  Whatever is causing your blog to live unattended in Cyberspace, I would encourage you to reach out for assistance.  Today!
How do you make time to write blog posts?
Leave a comment and join the conversation!
— Mialei