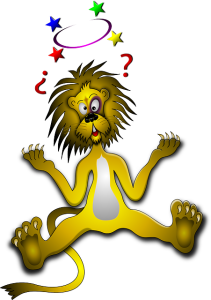 Have you ever had a time in life where you felt as though the entire world knew more than you do?
Every day has been packed questions about the work that must be completed in the next 20 days.  Choices matter more than ever because I only have so much time to cover every possible detail.  I am wondering how many details I am missing.
My goal for this first product launch has been to learn about the process.  I want to refine the steps inside the process to make the next time easier.  Tasks seem to be multiplying at a point when I thought I was getting so close to finishing the details.
The importance of finishing the product well ahead of the launch cannot be overstated.  Countless details must be addressed and the greatest challenge is the fact that I don't know what those details are at this point.
I have become dependent on the training videos.  Now, the videos tell me to do tasks that I cannot figure out.  That is a new challenge.  I am wondering how people learn to complete the tasks that lead up to the launch day.  Where did you go to recruit affiliates?  How do you know if you are ready?
Maybe that is the next product.  A roadmap of some sort that fills the gap between product completion and that launch date.  I know there has to be a way to discover the dots that must be connected.
I have learned that my favorite part of the entire process is creating the product.  There are so many fascinating ways to present material that can help other people.  I have even more to learn with the techniques that make products fun to use!
My favorite discovery has been the amazing people that are so willing to answer questions and share their insights.  Another remarkable facet in this industry because we need to work together.  No one can survive in this business as an island.  Every action we take affects other people in some way.
Looking toward the future, I am wondering what you have learned in those days leading up your launch date.
Leave a comment and join the conversation.
— Mialei