Wait . . .  what?
How many times have you read something that has never been edited for clarity or accuracy?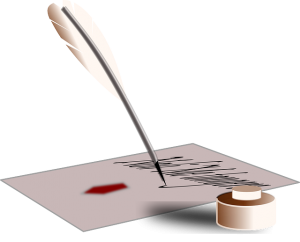 I am discovering that people do not expect to have to review their writing and make the changes that transform the tolerable into the most interesting piece possible.  As I look back, I can remember band practices where every tiny detail was reviewed and corrected to make the music beautiful.  Every aspect of our technique was practiced to improve our sound and rhythm.  The result was a new trophy case every two years.
Adulthood does not bring about perfection in any area of my life.  I still have to review every word that I write and look for all of those frustrating ways that the English language can trip me up.  Most book authors will tell you that the number of revisions required by excellent publishers becomes monotonous.  The  author literally hates the book by the time the work is completed.
Steps to Edit Your Writing
Some of these steps may seem obvious, but you would be surprised to find that most people do not take even one of these basic steps.
Step away from your writing for at least one hour.
Start at the top and read every word without stopping to edit.
Ask yourself if the words on the page convey your original meaning.
Start with the title and review every sentence for meaning and grammar.
Review facts, quotes and terms for accuracy within the context of each sentence.
Make changes to the wording in the sentences on your second pass through the entire piece.
Remember that every sentence can be changed, corrected and improved.
Read with your reader in mind and consider the ways your words might be misunderstood.
Look for mistakes that appear in every written work.
Read the entire piece again and look for sentences that do not read smoothly.
Readers will appreciate your attention to the details of writing well.  Whenever you have something to say, your primary emphasis must be on retaining interest.  Most people will stop reading if you are unwilling to remove your mistakes and improve every sentence.  Consider the importance of good writing when you want to read a book, a blog or an email.  Great writers work hard to make certain that every word is placed in the perfect position to communicate.
"To me, the greatest pleasure of writing is not what it's about,
but the inner music the words make."  ~ Truman Capote 
In businesses of every type, writing can make a significant difference in your annual income.  Mediocre writing might be pushing valuable customers away from your business.  Your writing efforts can be improved through constant practice using every suggestion listed above.
Ask others to offer suggestions to improve the reader responses to your writing.  Listen to their answers and implement their suggestions.
How has your business affected by the quality of your writing?
Leave a comment and join the conversation.