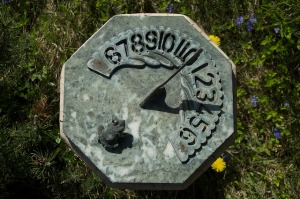 Over the past few days, I have struggled to make myself unload the cabinet under the sink and fix the clogged drain.  I know, most people just call the plumber.  Around here, the home repairs are my responsibility because I know the features of this house that require special care.  I was dumb enough to think the drain could handle debris from the garbage disposal.  Silly me!
Why would I tolerate the mounting piles of dishes instead of just gathering the tools and correcting the problem?
I already know the answer.  I hate nasty, dirty water.  Very simple answer to a complex problem.
So, I set the deadline on Sunday evening, grabbed the plumbing wrench and took care of the issue in 10 minutes.
Do you have tasks that you completely avoid because you just don't want to do them?  Everyone does.
I do know one or two people who procrastinate anything that looks like work, organization or helping someone else.  Procrastination arises when I refuse to identify my feelings.  Not that long ago, I wondered why a particular friend could be renamed "procrastinator."  A few searches online revealed the underlying cause of chronic procrastination:  Low emotional intelligence.
I wanted to know more about this dimension of the human personality that causes so much conflict and angst in our society.  People have lost jobs, relationships and futures because of the inability to do what is most important.  Is there a cure?
I have good news and bad news.  The good news is that most people who procrastinate can work through their personal struggles through exercises that reveal the source of dread and fear that paralyzes them in certain situations.  The bad news is that the people who need this help the most do not consider procrastination to be a problem for them.
In my case, I am finding that "fear of failure" is a daily battle in this new venture.  "What if. . . ?" is not the right question when my fears simmer just below the surface.  The greater question is, "What if I do not . . . ?"  The tasks must be completed on time and correctly.  Fear has to be pushed aside to achieve great results every day.
Are you a procrastinator in some situations, or all the time?  What steps can you take to identify the underlying cause of your avoidance of certain tasks and responsibilities?
Leave a comment and join the conversation.
— Mialei