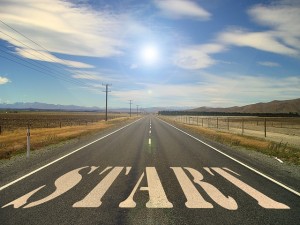 In the first few weeks of my online business, I never really believed that I could contribute to the launches that I witnessed.  Only after my first product launched did I understand how valuable every affiliate is.  I learned why every person is so instrumental in presenting a product to anyone who will notice.  My support of other people might not top the leaderboard, but every action I take is useful for the seller and teaches me something about my methods.
What is preventing you from participating in product launches?
How many sales is enough?
Maybe you feel that only the people who take the first three positions are actually helping to make the product a success.  I challenge that idea because of the multiplying factor that can make the product sell like crazy in just a few days.  Every affiliate sale matters to the seller.  You might not realize the importance of just two or three sales.  Multiply two sales by 300 affiliates.  As a seller, that would be amazing.  That product would jump to the top of any ranking because the entire team worked together.
What if I fail?
There is only one way to fail:  never try!  Maybe you do not have a list of thousands of names and email addresses.  Consider the power of social media when you need to get the word out.  Your blog and other websites offer the perfect forum for telling others about a product you believe will help them.  Graphics and insightful statements are provided on the affiliate page.  Use these tools in every way possible to sell the product.
Who cares if I participate?
Maybe you have never released a product of your own.  In that case, your efforts as an affiliate could never be more important than right now.  As you develop your own approach, you will be making sales and gathering affiliates for your first product launch.  Every product seller has requirements for people who want to be an affiliate.  Making connections with the product owner is one way to open those doors that lead to a long list of products that you can promote.  Devise strategies that do not involve a list of potential buyers.  Use other methods that are available to you.  Get creative and watch your affiliate business thrive.
Change your approach!
Instead of assuming you could never sell a product as an affiliate, decide to take that first step and participate in product launches every week for the next month.  Devise your strategy ahead of time and create a promotion calendar.  Invest the effort to learn how to write effective emails and webcopy to achieve the results you want.  Too many times, we are overwhelmed with the idea of building massive lists that will allow us to automate our sales efforts.  Even today, you can lay the foundation for a successful business that will yield amazing results.  If you are waiting for someone to give you permission: granted!
"Your present circumstances don't determine where you can go; they merely determine where you start."
~ Nido Qubein