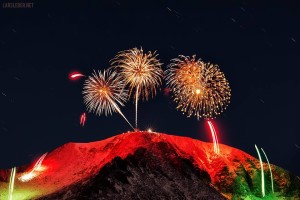 On the threshold of a new year, people tend to "restart!"  I am not certain what to select as a "resolution."  I attempt to make changes throughout each year when frustrations arise and progress stalls.  Since I started this business in October, the logical step is to find radical success through the training program that is before me.
Other areas to consider:
Associations – Working with great people requires discernment to determine who is willing to work hard and who wants to ride the wake.  From my current position, the giving portion of this business is out of reach.  How will I correct the imbalance?
Personal growth – My greatest challenge is to read the material, watch the videos and apply all that I have learned.  Staying focused will be the greatest obstacle to success.  There are not enough hours in the day to chase every rabbit down the proverbial path.
Relationships – Improved relationships will require time, which is going to become scarce in the beginning of this year.  How will I adjust once that first information product goes live?
Finances – Working for pennies has to stop.  I have more skills than the cheap client is willing to purchase.  A balance must be struck between providing assistance and opening the door to every request.
I am learning that Internet marketing is an interesting beast because success requires interaction with dozens of people.  A situation arose this morning that bears some consideration.  Maybe the time has arrived for all of us to consider the questions we are asking.
A painter expects to be paid for painting.
An attorney will be paid for his legal services.
The man who shovels snow will send a bill.
Information products are not as tangible as these services that support our lives.  My questions this year must be focused on finding products and services that will answer my questions.  None of the products, or answers, are "free."  Someone has invested countless hours of effort to share experiences and develop helpful materials and achieve personal success.  Am I willing to walk the same rough road to achieve similar results?
In response, maybe more of the experienced people should be replying with links to great products in their repertoire.  Sales pages provide sufficient insight to know that the answer lies within.  Most of these great products are affordable.  Investment of time to learn and apply is the responsibility of the seeker.
Experts with the answers are running a business just like that painter, attorney and snow removal expert.  Someday, I will be on the other side, and I must remember to refer to this post.  I would like to say that I am looking forward to having the problem.  The truth is that I am afraid of that level of success.
How do you handle those requests for assistance in your information-based business?
Leave a comment and join the conversation.
Happy New Year!
— Mialei