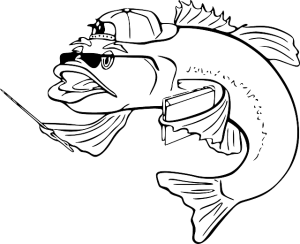 Reading blog posts leaves me wondering how some people have enough concentration to write so much about a single topic.  I would squeeze multiple entries out of each masterpiece.  On the other hand, I am perplexed when I struggle to find meaning in some posts that do not seem to relate to the blog topic or anything else.
Is there a formula for writing great blog posts that retain interest and offer value?
Subject
Readers appreciate your respect of their time and intelligence.  Every post must be useful in your quest to draw people to your blog multiple times every week.  Maybe something happened yesterday that taught you something important.  Your challenge is to devise an interesting approach to that topic that teaches something.  Business has many dimensions that will be applicable to people in many specialties.  In just a few paragraphs, you must tell your story and switch to your purpose before your reader loses interest.
Writing something you already know is more challenging that most writers realize.  The issue arises when you attempt to fool your reader into believing you are the expert.  One of your readers might have written a famous white paper on the same subject.  How will you reach that person?  Every subject requires research that takes your subject matter to the next level.  You will want to avoid "off the top of your head" writing.  Dig into every subject and add depth to your writing.
"Research is to see what everyone else has seen and to think what nobody else has thought!"
~ Albert Szent-Gyorgyi
Tone
In my favorite writing course, my mentor continually challenged me to "show, and not tell."  At first, this perplexed me, until I watched an old Scooby Doo cartoon.  Now, don't leave!  You might remember the end of each episode when "Velma" retold the entire story and revealed the reasons that the villain did such-and-such.  A couple of minutes of "telling" is difficult to endure.  Consider an entire blog post full of boring, lifeless words.
Your narrative tone will retain your reader's interest when you take them along while your story takes place.  Avid readers know what this "sounds like" on the page.  Include sensory triggers that bring your reader right into your story.  Light, sound, taste, texture and odor are described through countless methods that expose details for your reader.
Audience
The evening news has become a national joke in the States.  Anchors are more interested in what their peers think than informing the real audience about the events of the day.  At least, we still have the BBC to let us know what is happening around the globe.  Once you define your audience, your writing will come to life.  We all know that our blog posts are not written for our mothers, or any other lifelong fans.
A global audience packed with readers from all walks of life is awaiting your next post.  Obvious topics must be avoided to ensure that your meaning is not obscured.  In addition, you will want to look for universal ways to tell specific stories.  Ask yourself, "who cares?" frequently to prevent wasted posts that bore your audience.  Include valuable statements, facts and lessons that help readers in their quest for success.
"Brevity Is the Soul of Wit" ~ William Shakespeare
Read your post from the top without making any changes and ask yourself some difficult questions.
Is this interesting?
Will readers understand?
Does this post contain a helpful message?
For each of your posts, take the time to remove half of your words.  Active voice requires few prepositional phrases and powerful verbs.  You will impress your readers when they are certain that you have covered the topic in the perfect number of sentences.
"Aim for brevity while avoiding jargon."  ~ Edsger Dijkstra