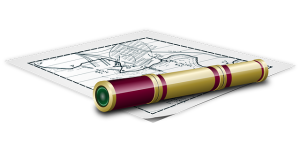 Balancing clients, projects and personal obligations becomes overwhelming when I attempt to organize my thoughts on the go.  Experience has shown me the need to pause, walk away from the computer and return to the basics.
Task lists – As a former computer programmer, one would believe that I use electronic tools to track my work tasks.  A pen and blank page serve as my basic tools to slow my mind enough to organize large projects.  I have learned that all of my progress stalls when I cannot see which task to complete next.  One hour away from the computer multiplies my progress exponentially.
Schedule – Most email programs offer a printed schedule feature.  Printing the next few weeks of work time allows me to see the number of hours that I have available for the work that must be completed.  Blocks of time work best to concentrate on the tasks that I want to complete by a certain date.
Calendar – All of my tasks lists are inserted into the calendar based on how much time I have to work during the week.  I continue to set due dates first and then determine how much work will be required to complete the pieces of each project to meet my goal.
Project management skills have become second nature to me when I attempt to "stop the spin" in my mind that threatens to overwhelm my productivity each day.  I know that all of my ideas must be harnessed to create the energy required to complete enough work each day to make measurable progress.
As I speak with other people, the primary concern seems to be figuring out what to do next.  Some days, I line up an entire series of videos from people who are ahead of me on this journey.  Their insight and guidance answers my questions and aligns my thoughts to be productive for a few more hours.
All of us get caught in the mire of competing priorities and overwhelming thoughts.  Our best option is to reach out to someone who has the answers.  Videos are available from countless sources on any subject you can name.
How do you address those overwhelming feelings of "too much to do"?
Leave a comment and join the conversation.
— Mialei